About Dubai Furniture Manufacturing Co.
AAA Group, Manufacturing Sector
DFMC is a part of A. A. Al Moosa Enterprises, a progressive and diversified group with varied interests in architecture, design & planning, hotels & hotel apartments, real estate developments, car rental, manufacturing, and hospitality services. The company owes its success & glory to the stakeholders and shareholders' motivation, trust and confidence, in addition to the significant contribution from its employees and support from its business associates & owners. Dubai Furniture Manufacturing Company LLC (DFMC) is a multinational company & establish in 1993, with its corporate office in Dubai, UAE and sister concern companies in the other regions namely Kuwait, Qatar, Bahrain & Oman. DFMC has recently ventured into Kingdom Of Saudi Arabia & India and also set up a full-fledged manufacturing facility in Riyadh, KSA and near Pune in India. (DFMC) Is the market leader in the premium segment of the mattress industry in the Middle East from more than two decades now. The company produces King Koil and Serta brand of mattresses that measure up to the highest standards of quality and meet the most demanding criteria. DFMC has total control  of  the  supply  chain,  right  from  manufacturing  facility  to  company-owned  retail  outlets,  along  with  a  carefully  planned  network  of  premium  showrooms  that integrates the brand across Dubai, Abu Dhabi, Al Ain, Sharjah, Fujairah, 'Ras Al Khaima' and other regions including Kuwait, Qatar, Bahrain, Oman, Saudi Arabia and India. The concept of 'Bed Quarters', which are specialized mattress retail outlets displaying the entire range of mattresses and bedding accessories was introduced by DFMC. Today King Koil has more than 30 Bed Quarters along with almost 100 retail outlets in the Middle East. These retail outlets are well known for their elegant décor, designer collection of mattresses and service par excellence. DFMC is also the leader in the hospitality segment in the Middle East and has supplied King Koil / SERTA bedding to all the prestigious Hotel Chains, apart from catering to Furnished Apartments, Villas and Palaces. AWARDS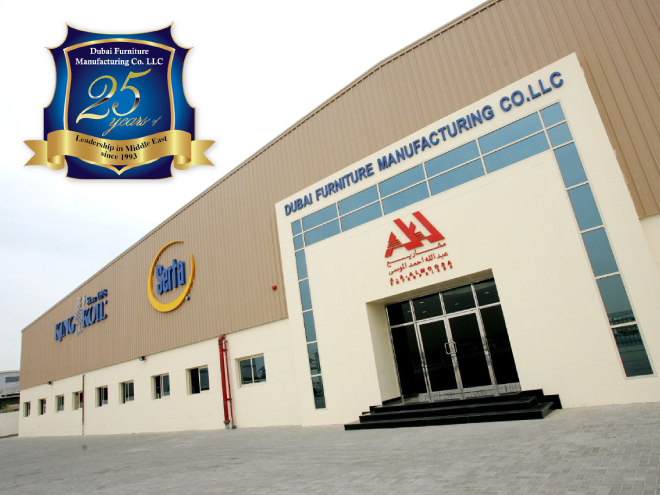 Established in 1898, King Koil today stands for outstanding quality and value to its customer, every day!. King Koil, a US brand has been offering industry's best mattresses for over a century. Today, the brand stands for its commitment to customer service and quality in every mattress that carries its name. You can sleep better on a King Koil mattress. They are constructed with the latest technology and the best materials. A long-standing association with doctors of chiropractic has given King Koil sleep systems national and international prominence within the sleep products industry The tradition of excellence has expanded globally with a network of 40 manufacturing facilities providing 50 countries with the highest quality products. All factories operate under a common marketing approach and uniform product specifications. Its unique patented technologies and associations including the Advanced Pressure Support System (APS), International Chiropractors Association (ICA) & FCER endorsements, ensure the best-in-class products to its clientele.
View Website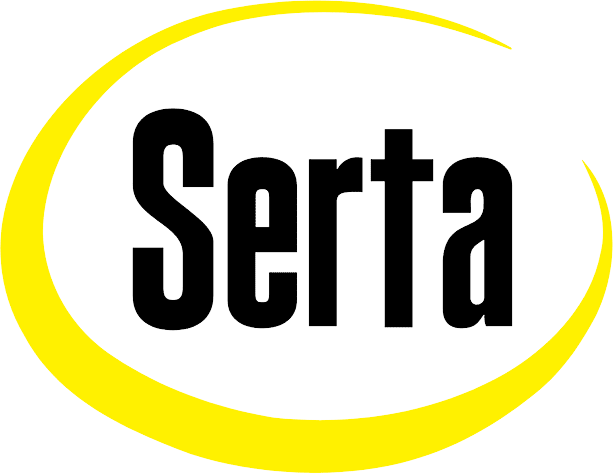 Headquartered in suburban Chicago, Serta is truly a global company with 27 manufacturing facilities in U.S.A., 4 in Canada and 33 in other locations worldwide including one in Dubai and a recently opened facility in India. Since its inception, Serta has consistently made investments into innovative features that had measurable impacts on the comfort and durability of its mattresses. For the last 80 years Serta has stood for quality, innovation and dedication. While many things changed and evolved over that time, one thing has always remained constant…Serta's decision to make the finest sleep products! Serta's commitment to its products and to its customers has enabled the brand to achieve growth faster than any other bedding manufacturer. Serta's flagship brand, Serta Perfect Sleeper, remains the best-selling premium brand in the U.S. even today. Serta's focus on quality standards has ensured that it maintains the industry's lowest return rate. Over the past decade, Serta has been the fastest growing mattress manufacturer. It is now America's No.1 Mattress brand and world's largest Manufacturer. In the Middle-East Serta is manufactured by Dubai Furniture Manufacturing Company LLC. (DFMC) is a multinational company with its corporate office in Dubai, UAE and sister concern companies in the other regions namely Kuwait, Qatar, Bahrain & Oman. DFMC has recently ventured into India and also set up a full-fledged manufacturing facility near Pune, India. Established in 1993, DFMC acquired the license to manufacture and market "Serta" branded products from Serta Inc., USA. in the year 2001.  Over the years, DFMC has used its marketing acumen and hi-tech manufacturing facilities to establish itself as the leader in the mattress industry in the Middle East. Serta branded products are manufactured in a state-of-the-art production facility in Dubai.
Technology & Certifications:
America's #1 Mattress Manufacturer
80 years of experience Posture Spiral Technology, I series, Graphinex- Smart Technology for perfect comfort.Mega form
View Website
Key Facts
01

Branches in Ras-Al Khaima
Business Highlights
An ISO 9001 : 2015 Certified Company.
Most Reputed Mattress Supplier to the Hospitality Segment.
30 Company-Owned showrooms & 50 exclusive dealer showrooms in the Middle East.
Enjoys more than 60% Market Share in the Premium segment of the Mattress Industry.
250,000 Sq. ft Ultra-modern Manufacturing Facility
A Multinational Company with 7 offices in UAE, Bahrain, Qatar, Kuwait, Egypt, KSA & India.
Address
Dubai
Dubai Furniture Manufacturing Co. LLC.
Dubai Investments Park (DIP) Zone 1 Dubai.