Golden Sands Hotel & Apartments
Real Estate Sector (Dubai and Sharjah)
Golden Sands Hotel Creek is a boutique 5 Start Hotel like no other.
Golden Sands, Dubai's premier Hotel Apartments, is part of A.A. Al Moosa Enterprises, established in the early 70's and award winner for several prestigious awards in the Hospitality industry. Golden Sands pioneered the concept of hotel apartments in the region. We were the first to introduce the idea of Hotel Apartments in Dubai. With continuous efforts to improve our rooms, facilities and services and among the many Dubai hotels, we are proud to present such furnished apartments that meets the guests requirements and make their lodging experience memorable. Mission, Our mission is to create long term value for customers, residents and employees. Golden Sands aims to achieve this by providing quality and excellent services across all hotel apartments so that our customers are happy to call Golden Sand their home and our employees are proud to be working with a leader in the hospitality industry. Golden Sands Hotel Creek is a boutique 5 Start Hotel like no other. With 150 luxurious suites & rooms, it makes an ideal base to take in a unique perspective of Dubai's most historic quarter. Some come to experience a gentler pace of lite, some come to walk the enthralling Creek stretch, some come for the truly authentic cuisine and the superb local produce. Others simply savor the peace and tranquility of Dubai's true mystic aura.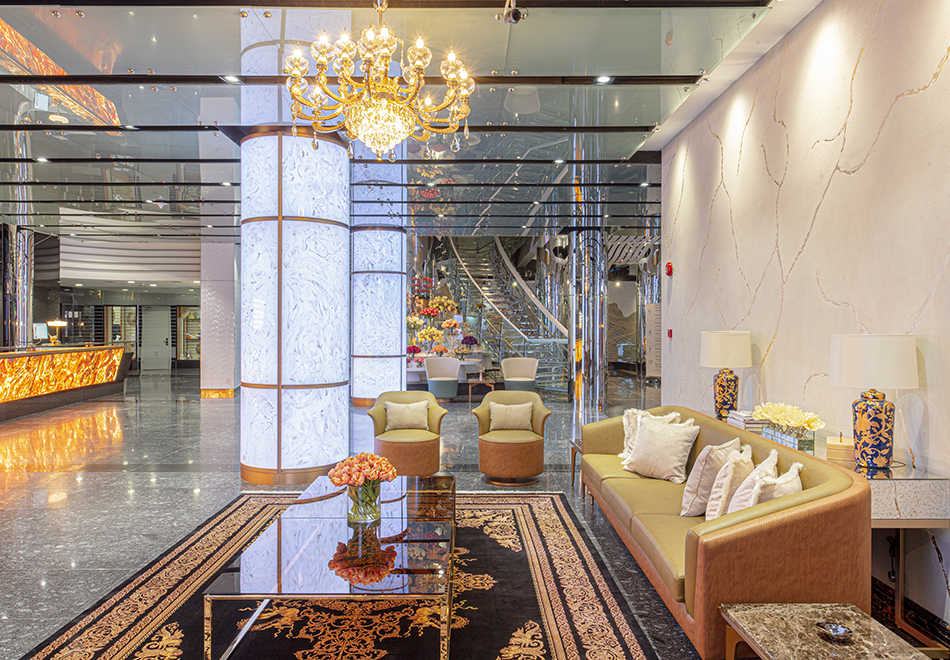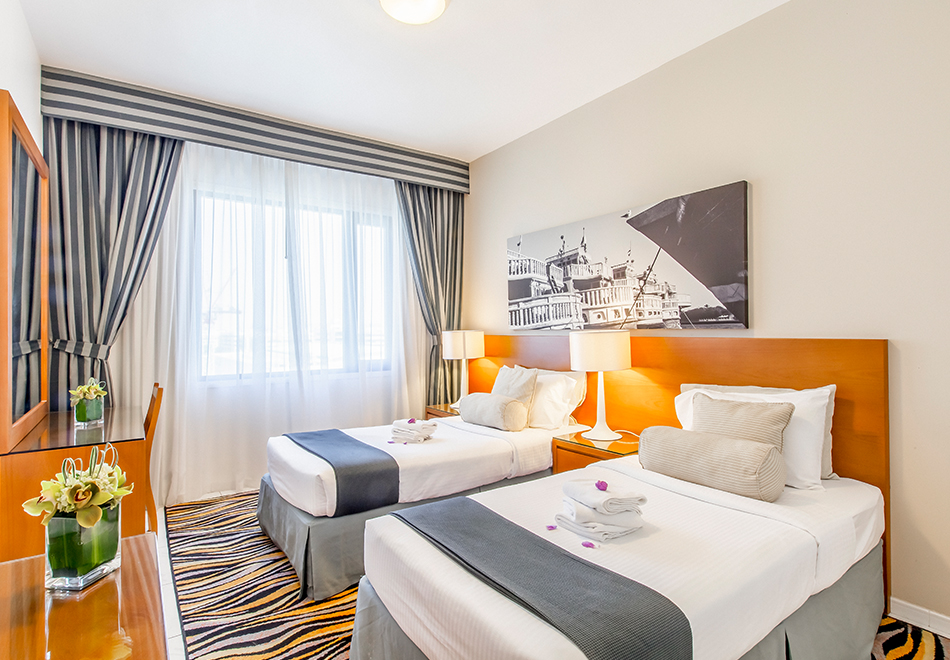 Golden Sands Hotel Apartment, Dubai's premier Hotel Apartments, is part of the Arenco Group, established in the early 1970's.
Golden Sands is conveniently located close to shopping, commercial & leisure districts in the heart of Dubai. Golden Sands is one of the most flexible and reliable Dubai Rental Apartments as it offers Online Room Bookings and Online reservations for Studios, Two-Room Studios, 2 BR Apartments & 3 BR Apartments for a day, a week or as long as you would like. We offer discount furnished hotel apartments in Dubai where you can enjoy best facilities & services at economical rates. You can choose from a list of luxury furnished apartments or budget furnished apartments. You will always find Golden Sands an enjoyable and unique experience among all the Hotel Apartments in Dubai.
Golden Sands Hotel Sharjah, the premium 4 Star Hotel in the cultural capital of the Emirates is part of the A A AL Moosa Group LLC.
Golden Sands Hotel Sharjah is a newly refurbished four-star property located in one of the best-rated locations in Sharjah boasting a total of 343 rooms and suites including Deluxe Rooms, One Bedroom Deluxe Suites and Two Bedroom Deluxe Suites which are deemed to be perfectly ideal for either business or leisure travel. Ideally located across the biggest shopping mall in Sharjah, Sahara Centre and a 10-minute drive from prominent dining scenes, cultural landmarks and exciting attractions including Al Mamzar Beach Park, Burj Khalifa and Souks. Golden Sands Hotel Sharjah is conveniently situated near Sharjah and Dubai International Airports.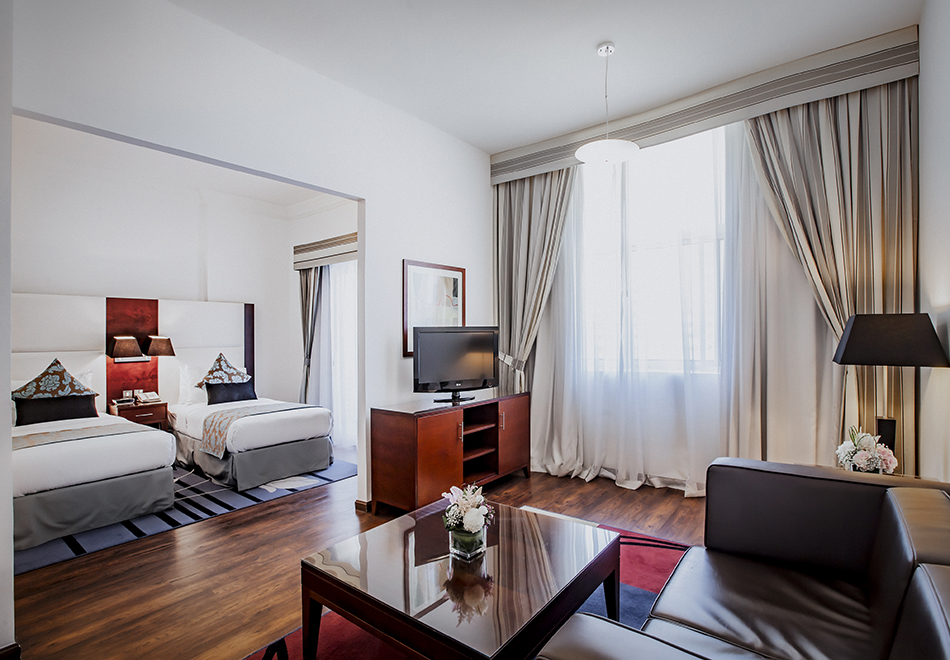 Key Facts
Golden Sands Hotel Apartments
4/5

Hotels Combined Guest Review
Golden Sands Hotel Sharjah
4.1/5

Hotels Combined Guest Review
Golden Sands Hotel Creek
4.9/5

Hotels Combined Guest Review
Business Highlights
Golden Sands Hotel Apartments
Ideal Location – Mankhool, Dubai
606 Studio, 1, 2 and 3 bedrooms Hotel Apartments
15 minutes from Dubai International Airport
Walking distance from Metro Stations and easy access to public transportation
5 minutes away from Burjuman Mall
5 minutes away from Spinnys Supermarket
In close proximity to Al Seef, La Mer Beach and Burj Khalifa
Golden Sands Hotel Sharjah
Ideal Location – at the Nexus of Sharjah and Dubai, Easy access to both Emirates
343 Rooms and Suites
15 minutes from Sharjah & Dubai International Airport
Easy access to public transportation
Right across Sahara Centre – Sharjah's largest shopping center.
Numerous supermarkets, banks nearby
In close proximity to major tourist attractions in Sharjah and Dubai
Golden Sands Hotel Creek
Located at the marvelous Dubai Creek
150 Boutique Suites & Rooms
Panoramic views of Creek and Dubai Skyline
10 minutes from Dubai International Airport
5 minutes from Deira City Centre
Within the historic quarters of Dubai, rich with history and tourist locations
In close proximity to Al Seef, Dubai Museum, Spice Souq, Dubai Golf & Yacht Club