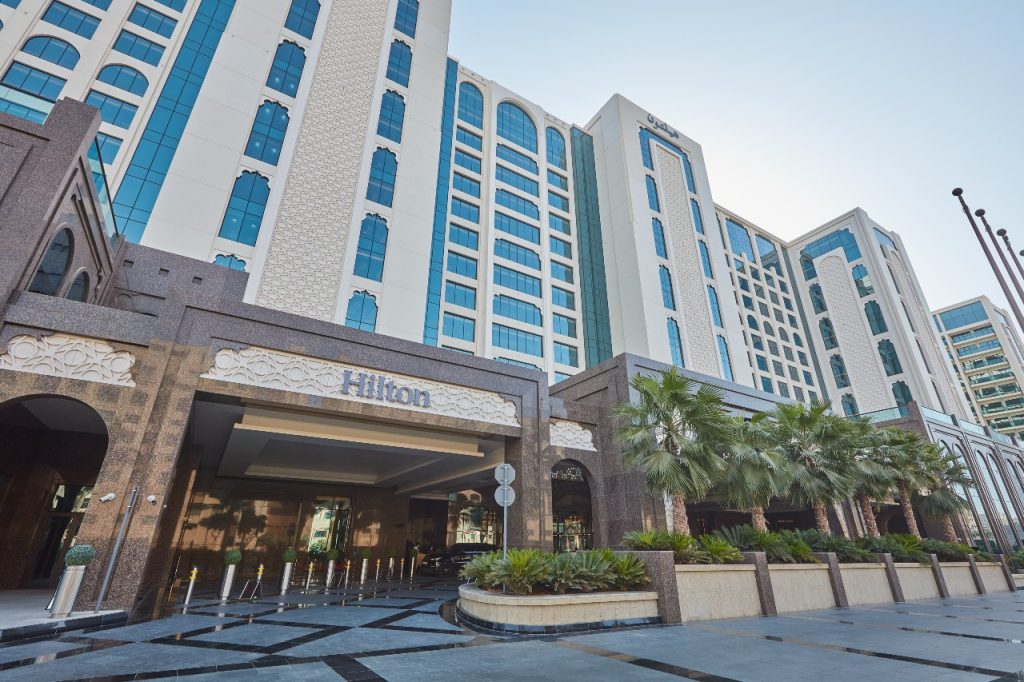 Bathrooms scream chic with marble accents and come filled with amenities and soft towels. What more could you want? As to be expected from a five-star hotel, the venue possesses a gym (the beachside views are a great motivation for staying on your fitness game) and the eforear Spa, which whispers peace and tranquillity.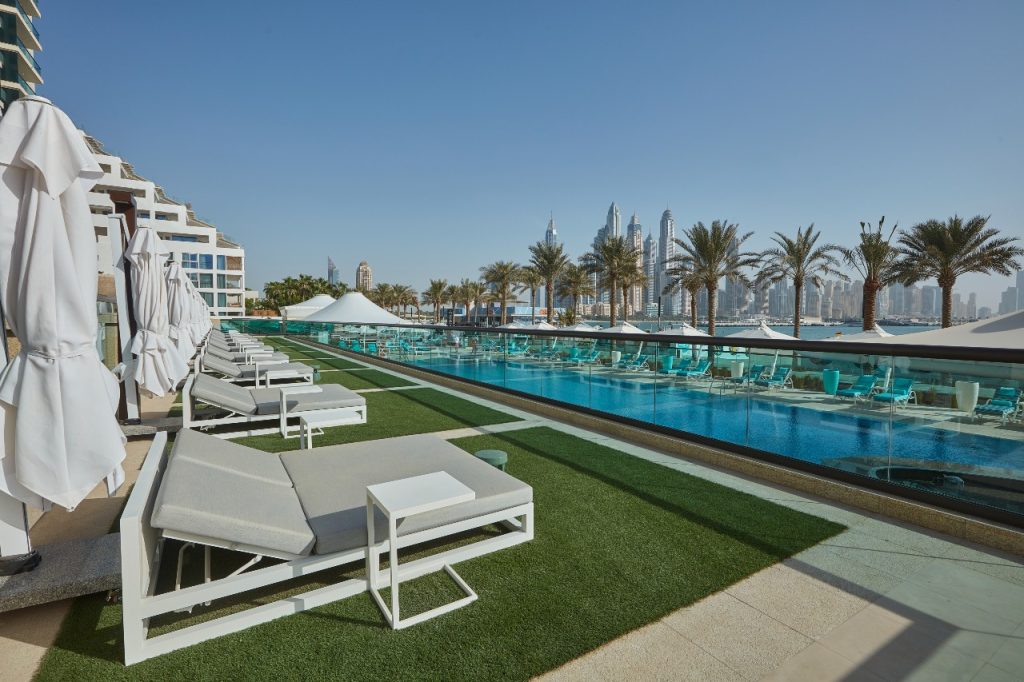 There are two spa areas, one for women and one for men, which both have separate plunge pool, sauna and relaxation rooms where herbal teas are served to those wanting to indulge in a spot of rest and relaxation. With male and female treatment rooms and a couples' treatment room, it's a great spot for a bit of a pamper.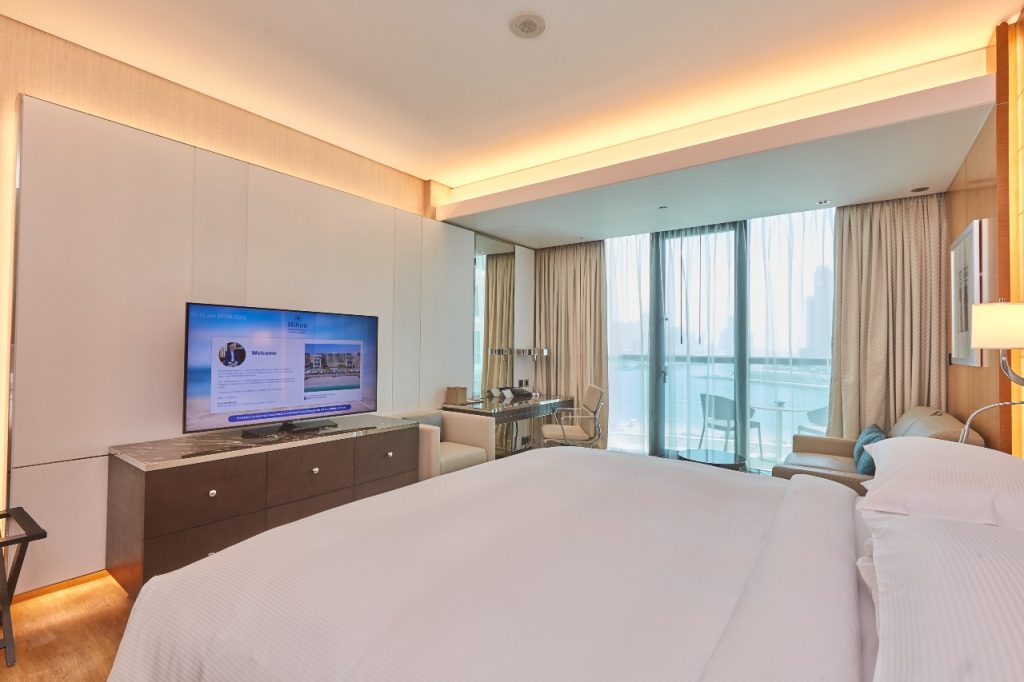 The hotel is also well geared up for families. Kids are in for a treat when staying at Hilton Dubai Palm Jumeirah with a kids' pool, play park and indoor area Pirates Kids Club featuring slides and tunnels. With the kiddo zones being adjacent to one another as well as next to the main adults' pool, it means once you can set up camp with your brood and while away the day.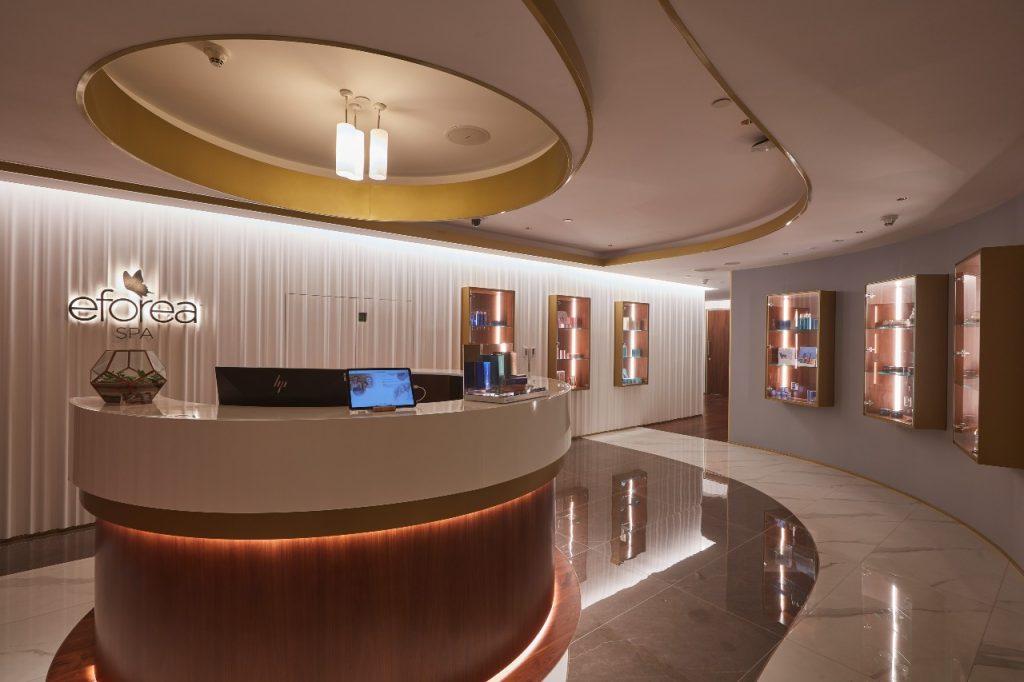 We know what you're really keen to find out about though — and that's the food. When it comes to dining experiences at Hilton Dubai Palm Jumeirah there is a lot on offer. Poolside Zing Beach Bar offers refreshing drinks of light bites at the water's edge, while inside the hotel lobby guests will find SocialBee, a great spot for a coffee and cake with a super cute menu designed around locally-sourced honey. The hotel's all-day dining destination, Mowsem, serves global cuisine, whilst Jones the Grocer, located on the beach and already a favourite among residents after opening in 2020, will join the Hilton Dubai Palm Jumeirah family and also expand with more outdoor seating.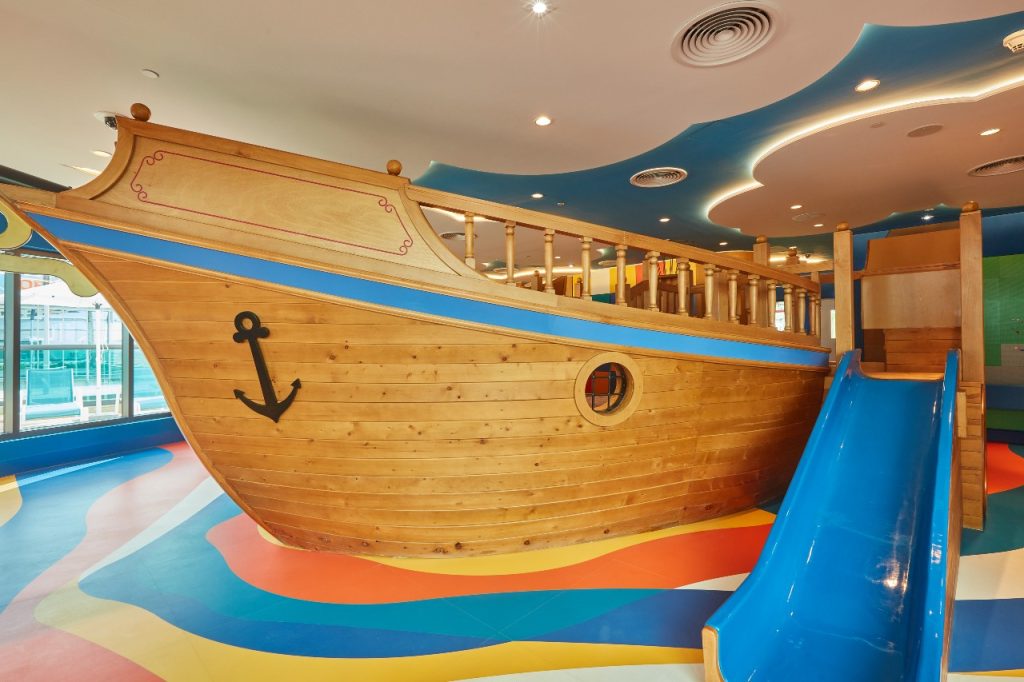 We are also looking forward to some exciting new collabs as Trader Vic's, CLAW BBQ and Factory by McGettigan's also feature at the hotel, but will not be opening until later in September. Trader Vic's will also have its Tahitian Village, an outdoor edition which is sure to be a sundowner spot to soak in the view while delving into island-style cuisine alongside mixed drinks.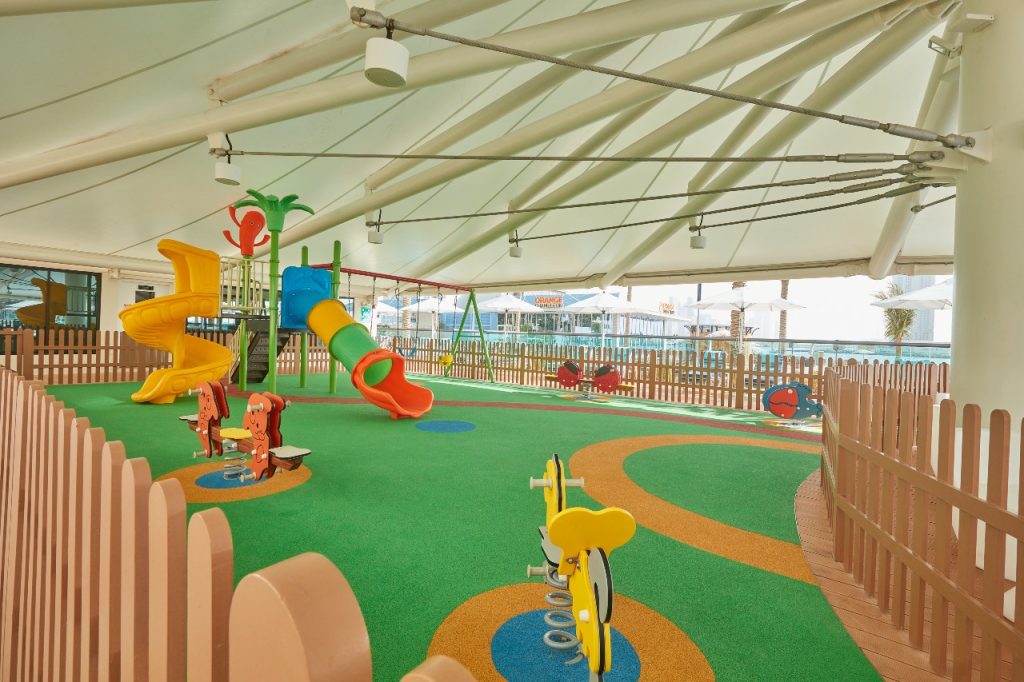 We predict CLAW BBQ will be a massive hit with the fun-loving set. The restaurant's mechanical bull is ready and waiting for lively crowds to compete on, and there's also pool tables and arcade games. Factory by McGettigan's will attract those who like a good time as it has a stage for live music acts to perform and plenty of screens dotted about for getting your live sport fix (just in time for the World Cup).
Also opening later this year, Barfly by Buddha-Bar will be located on the 13th floor of the hotel. Set to be a sophisticated spot with a lounge, bar and restaurant, we cannot wait for it to open following its success in Abu Dhabi.
Will you be checking out Hilton Dubai Palm Jumeriah?
Opening Aug 31, Palm Jumeirah, www.hilton.com.